Open by appointment only. Please note holiday hours
Closed Mondays & Tuesdays
Closed 12/24 - 12/25 - 12/31
Wednesday 10-4.. Thursday 2-4.. Friday 2-4.. Saturday 10-4.. Sunday 10-4
For outdoor seating tasting reservations email jorth@ektimowines.com.
You will receive a confirmation email once your reservation has been approved.
You may also text reservation requests to 707-308-9628
(only confirmed requests are reserved, for guaranteed reservations please allow 24 hours notice)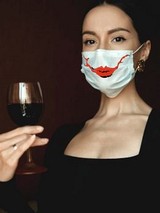 As we welcome visitors back to the winery, we look forward to seeing you again. Wine is an experience best shared with others, and we are delighted to look forward with optimism and our glass half full.
In accordance with the most current Health Orders, we will be adjusting our operations to ensure all guests and employees are safe while providing a relaxing, hospitable and fun experience. We trust all our guests will adhere by all safety guidelines and act responsibly, and respectfully reserve the right to refuse service to anyone in the interests of public safety.
Until further notice, all tastings will be by reservation, and timely arrival will ensure that you have plenty of time to enjoy your visit. Tastings will generally not exceed one hour from your reservation time, and upon arrival you will be escorted to your designated space. We ask that you arrive with facial coverings, and wear them at all times while not tasting in your assigned area. Facial coverings are not required while you are in your "personally distanced" tasting group, but please act responsibly toward your assigned server and fellow afficionados. We encourage you to use the sanitation devices provided regularly, and follow the instructions and guidance offered during your visit. (Please note, your senses may be heightened and you just might absolutely love these wines).
OK.......It's time to rediscover Ektimo Wine again (Video). The fun starts here (Video)! Click right here (or on the Ektimo wine bottle below) for a short video introduction to Ektimo Winery.
Embark on a treasure hunt and find this undiscovered rural gem. Between Forestville and Sebastopol off Hwy 116, take the unassuming turn on Ross Station Road, then the first left on Ross Road to find us tucked away down the country lane adjacent to the West County end of the Joe Rodota Trail. Your reward will be a unique array of exquisite wines and a memorable experience. Rustic…yes, unpretentious…yes, great wines…YES! If the weather is nice, bring a picnic and stay a while, rediscover the way wine country used to be and make this a visit to remember.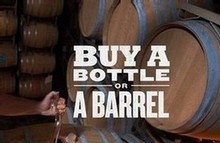 We are a full service wine production operation, with custom crush facilities for select small producers, and can offer custom bottlings for corporate packages, memorable wedding wines, and customized labeling options for our world class wines. Want your name on premium wine? We can make it happen.
When you arrive, soon to be famous Ektimo Wines await. Our very limited production wines range from 100 case lots to a modest 300 cases of custom crafted tantalizing beauties.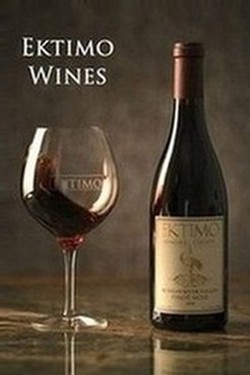 Specializing in Award Winning, Multiple Gold Medal Best of Class 95 point Pinot Noir, Best of Class 93 point Chardonnay and 95 point Cabernet Sauvignon, 90 point Zinfandel, and then reaching out a little further for small lots of 91 point Sauvignon Blanc and Petite Sirah. There is something for everyone here. Our quest for excellence focuses on staying true to varietal and regional character yet drawing out the finer qualities of a vintage with our ultimate goal being sheer, unadulterated pleasure. The wines are a symphony for the senses to be enjoyed regularly and often, whether it is a magnificent gourmet meal or a spectacular sunset at the beach immense enjoyment is just moments away. Make Ektimo wines a part of your special occasions, celebrations or simple indulgences. Subliminal hint....join our wine club and fun will follow.
Click on this picture for a video introduction to Ektimo Wines.