August 27, 2021 | Wine is not a Spectator sport | Julius Orth
2019 Pinot Noir Futures SOLD OUT... coming soon 2017 Napa Valley Cabernet Futures!!!!!!
Due to popular demand (and limited supply) the futures offering of our 2019 Green Valley Estate "Special Premium" Pinot Noir sold out in record time. Those lucky few to secure their share of only 50 cases are part of an elite group that will be amply rewarded in the fall once they take delivery of this incredible wine. It will exceed all expectations, and I will be looking forward to pulling the cork shortly after it arrives myself.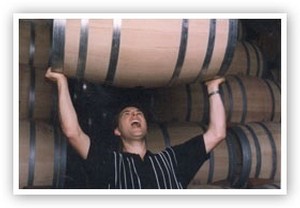 Sooooo... now that harvest is taking off in earnest, the focus shifts to vintage 2021... but, sign up to our newsletter, because somewhere in the not too distant future we will be raiding the cellar, and lined up for our next micro lot of magnificent wine, we will be offering up futures on just 3 barrels of 2017 Napa Valley Cabernet. We put our own unique spin on some rogue fruit from over the range, and turned out something very special indeed. So sign up and watch your email. Once the time arrives we will once again be offering the most exclusive and unique barrel tasting in the entire area.... come on.... where else will your host with the most bring the barrel to you to sample outdoors tableside!!!! Just watching the effort of making this happen is worth the price of admission. Plan to come out to the winery soon, and get in on the ground floor of this special opportunity...... COMING SOON!