April 15, 2021 | Wine is not a Spectator sport | Julius Orth
It's a MAY Zin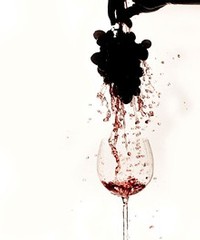 Sooooo.... even under challenging circumstances, we have successfully been promoting sales of our "Futures" wine, the 2017 Russian River Zinfandel, and this extremely limited offering will be sold out by Mid May if not before.
Sadly, the romance of Barrel Tasting has been curtailed as we are unable to get up close to the barrels yet, but sampling from the barrel by thieving into a bottle, and then offering it safely as part of our responsible tasting lineup, our visitors have been able to experience this youthful gem in its rough and ready glory.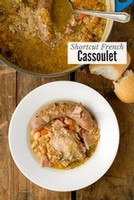 A brilliant and scintillating up front fruit explosion of classic brambly berry components really grabs your attention, then the transitional tannins kick in and snap back with a beautiful dry effect and a bracing acidity that is very lively on first taste, but with each sip smooths out with a velvety luxury that will mellow with a little patience, or yield submissively to the right food pairing. A Rich and hearty Cassoulet (or an alternate Vegetarian Cassoulet) will instantly transform the personality of this wine from the bold & the beautiful to the smooth & seductive. Or..... a little patience will go a long way, and by Thanksgiving 2021 this Zinfandel will be ready to play with your thanksgiving feast.

This wine is proving to be very popular and is poised to be a huge success, and the option of somewhat customizing the hand labeled collectible is definitely a winner. As mentioned, it will sell out by May. There will be fewer than 50 cases of the Zinfandel released to the world, only available for purchase by the case (or multiple cases) and at a mere $180 per case it is an absolute steal. Once this one sells out and the month of May rolls around, the plan is to go on to full on Barrel Tasting with our next release, so watch your email and watch this space. Precious gems are rare, but they can be had.
Until then...... Cheers!