May 19, 2022 | Julius Orth
Wine for everyone.... if you want it.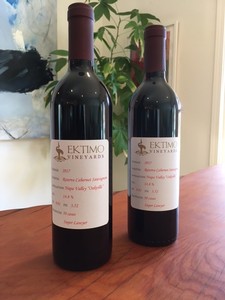 When the futures arrive, it's like getting "presents". Our sincere thanks for the vote of confidence from all our supporters. After overcoming supply chain issues, we finally got the 2017 Napa Valley "Oakville" Cabernet Sauvignon bottled.
It is now my task to customize and hand label each bottle for those select few, but what a wine, and what a treat to have something unique and special in your cellar for those special occasions, special friends, or just when you are in the mood.
We reccommend letting the wine rest for a few weeks, but if you just have to know how this turned out hey, its yours, open it whenever you wish. I am confident that you are going to love this special wine, all 50 cases of which sold out in advance.
So, maybe next time jump on the wagon a little sooner and secure your supply.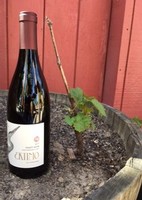 As supply chains are still slow recovering, and with bottling timing being rather important, we made the decision that rather than wait and keep the next offering at barrel tasting, we went ahead and bottled this unique offering which will now be available for a limited time.
The 2019 Estate "Wadenswil Clone" Pinot Noir is the perfect wine for this time of year. Delicate and diaphanous, yet perky and alluring, this gorgeous wine waltzed from barrel to bottle so elegantly it is a beauty to behold. Brilliant as a Mexican fire opal, and just as sought after there are only 45 cases of this captivating creation.
So.... instead of futures, this wine will be offered by allocation only, by the case only, and at the winery only. Retail price for this wine would be $38, but secure your allocation and take 50% off, at the case level just $19. $228 for a case!! Come on!!
This is the perfect candidate for the hot days ahead when you still want a red wine. Cool this baby down to 54-56 degrees and see its vibrant nature truly shine. Want some? email jorth@ektimowines.com, or for a limited time it will be available for tasting to club members at the winery by reservation.